Olde Tyme Barbers Staff

Our expert staff is dedicated to providing the best barbershop experience to our clients. Every operator is well versed in all the old school and modern techniques of hair cutting. From traditional "business man haircuts" to fades and faux hawks.

Unlike many shops a male client may find today this traditional establishment prides themselves on service. All clients receive a hot towel at the end of their service. There is no rushing and attention to the finer details is what we expect to give to our clientele.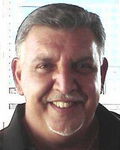 Joe "The Boss" has been the owner/operator of Olde Tyme Barbers since 1980. He is the 3rd generation of Master Barbers in his family.

Joe's work experience in the entertainment industry prepared him well to preside over the stage that is "Olde Tyme Barbers". Customers have equated getting a haircut to like being part of a t.v. show. There's always an air of entertainment at the OTB.

Besides getting a haircut Joe can also help you with your golf game as he is a former Club Champion at his resident golf club.
The oldest of the staff Joe naturally brings his experience not only with clients but the neighborhood where the shop has resided for over eighty years.


---

Anne Marie is the Fourth Generation of haircutters at Olde Tyme Barbers. We are proud and happy to have Anne Marie on our staff. A fan of "Sons Of Anarchy" so if you have any questions on that score she's your woman to ask.

---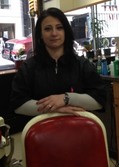 Szilvia adds a woman's touch to our shop. Her easy going style and personality lights up our shop. Besides being a Master Barber Szilvia spends her leisure time working part time as a design consultant. This native Hungarian stylist has consulted for many clients creating a feng shui experience.

Here at Olde Tyme Barbers we are happy to have Szilvia on our staff and look forward to many years working with her.


---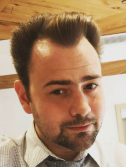 Mike is a talented barber and we're lucky to have him on our staff. With over 15 years in the business and a long tenure at Paul Mole Mike has parked his scissors now with us. Feel free to make an appointment with Mike. Mike is an avid fisherman so if you need advise in this area feel free to ask him.

---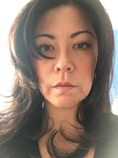 Christine is a multi-talented hair-cutter. She is comfortable with many different styles and cuts. She especially likes to give facial shaves. If you'd like to try her skills feel free to make an appointment. She now joins us as the 2nd Lefty barber on our staff.

---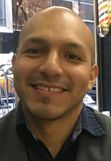 Wilson joins us from Fellow barbers. Specializing in skin fades but well versed in scissor cuts and straight razor shaves. He brings his youthful exuberance to Olde Tyme Barbers.

---